9 Benefits of Crawl Space Repair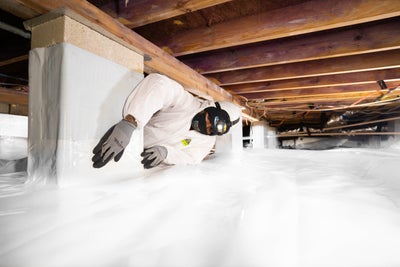 When it comes to home repairs, it's easy to focus on the areas you use every day, like your kitchen and bathroom. But what about your crawl space? Even though it's out of sight, it's an important part of your home that shouldn't be ignored.
Many homeowners underestimate the importance of their crawl space but neglecting it can lead to serious consequences for your home and your family's health. That's why it's crucial to promptly address any issues.
In this article, we'll explore everything you need to know about crawl spaces, including common problems, the benefits of fixing them, and how BQ Basements & Concrete can assist you with any repairs.
Crawl Space 101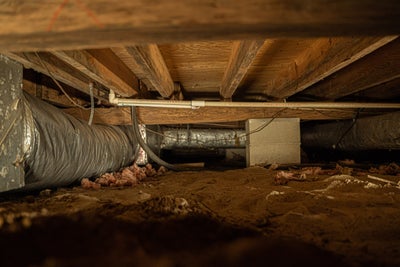 The term "crawl space" is commonly used to describe small, closet or cubby-like spaces next to different rooms. However, in the context of construction, it refers to a small space beneath the house.
A crawl space is an empty area in certain homes between the ground and the first floor. It is a compact space – typically measuring 1 to 3 feet in height – with only enough room to crawl through (hence the name).
Often, it serves as an alternative to a basement made of poured concrete. Yet, some crawl spaces are partial areas that adjoin a full basement. And, in our region, some crawl spaces are the entire footprint of the home or part of a split-level design.
Although a crawl space generally cannot be used in the same way as a basement, it is a practical location for housing essential features such as plumbing pipes, electrical wiring, HVAC components, and ductwork.
Crawl Space Problems 
Many crawl spaces are built with exposed dirt floors and open vents. These flawed construction practices are at the heart of common crawl space problems, including: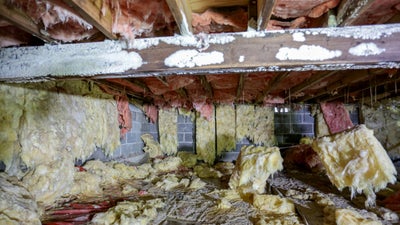 Pest infestations
Musty odors
Sagging floors
High energy bills
All these problems pose a health risk to your family and jeopardize your house's stability and security. This is due to the stack effect or the building's inherent upward air circulation. That means what is in your crawl space also affects you and the rest of your house.
Crawl Space Repair & Encapsulation Benefits 
Fixing the issues described above is vital to maintaining a safe and healthy home.
While DIY projects may seem tempting, they often come with risks and short-term solutions. Opting for professional repairs not only guarantees long-lasting results but also brings a multitude of benefits for your home and family, such as:
1. Energy Efficiency and Savings 
You can save energy and money with a properly encapsulated and insulated home. By creating a constant temperature throughout your living space, encapsulation reduces the need for extended HVAC use. This means lower energy bills and a comfortable environment all year round.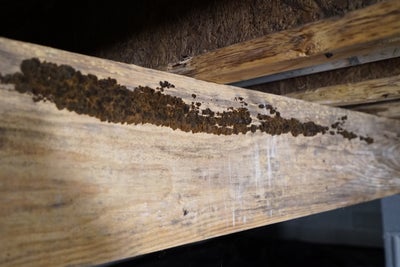 2. Deters Mold Growth 
Mold and mildew are pesky fungi that love dark and damp areas, feasting on dead and decaying matter like wood and insects that make their way in through vents. But don't let them wreak havoc on your living space. By sealing off your crawl space and reducing humidity, you can put a stop to mold growth and its effects.
3. Reduced Pest Activity 
Just like mold, pests love moisture. Don't let them breed in your damp crawl space. Dust mites wreak havoc on your draperies and carpets, leaving behind allergens in their droppings. And we all know the damage mice, rats, and termites can do to furniture and wooden fixtures. Take control by encapsulating your home and making it a fortress against these unwanted intruders.
4. Better Indoor Air Quality 
By creating a less favorable environment for mold, mildew, dust motes, and pests, you'll significantly enhance your home's health and air quality. Prolonged exposure to these nuisances can lead to respiratory problems and other health issues. However, when you encapsulate and dehumidify your crawl space, you will immediately notice a significant improvement in the air you breathe inside your house. 
5. Greater Structural Stability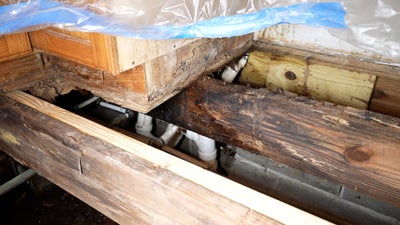 A damp crawl space can also compromise the integrity of your home's foundation. Excessive moisture can lead to rotting wood, rusting metal, cracking floors and walls, and attract wood-damaging pests. But with crawl space repair and encapsulation that seals off the area, you ensure your crawl space, floors, and walls remain strong and sturdy for years to come.
6. Fewer Floor Repairs 
Repair and encapsulation are the keys to a dry crawl space and hassle-free maintenance. With an expertly installed vapor barrier as well as crawl space supports, you can say goodbye to costly repairs. Keep your conditioned space pristine, free from damage to your floors, walls, and pipes.
7. Extra Storage Space 
Your crawl space also has hidden potential and purpose. While most people see it as a functional area for ductwork, plumbing, and electrical cables, you can create valuable storage space for your belongings by encapsulating and keeping it clean. With proper encapsulation and moisture control, your crawl space can provide a secure storage area under your house.
8. Creates a Comfortable Living Space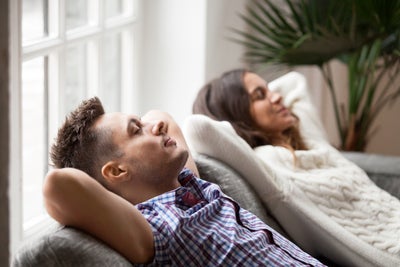 Transform your home into a cozy retreat by encapsulating the area beneath it. Create a sanctuary where your family can thrive, free from the discomfort of harsh winters and stifling summers. Maintaining the same temperature as the crawl space will eliminate the need to adjust your heating and air conditioning constantly. Not only will this save you hours of running your systems, but it will also extend the lifespan of your HVAC equipment and ducts. Make the most of your home's comfort and efficiency with a conditioned crawl space.
9. Enriches Home Value 
Make your home more appealing to buyers by ensuring it's clean, dry, and free of moisture issues. Don't let mold scare away potential buyers – invest in an under-house encapsulation system.
Crawl Space Repair & Encapsulation Essentials 
At BQ Basements & Concrete, we prioritize the individuality of your home. Our comprehensive range of customizable repair and encapsulation solutions is designed to perfectly address the specific requirements of your crawl space.
Our experts utilize various repair methods including: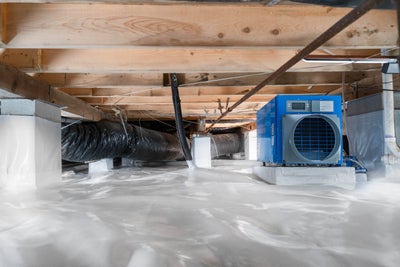 Crawl space vent sealing
Interior crawl space drains
Vapor barriers
Dehumidifiers
Crawl space support posts
Transform Your Home with Expert Help from BQ 
Discover the key to maintaining a well-protected home – addressing the crawl space that lies beneath it. If you're facing any of these issues that are impacting your living space and loved ones, look no further. Reach out to us today to book a free inspection and estimate. You can count on our expert team to evaluate your crawl space and determine the ideal course of action for your home repair project.
For more than 25 years, BQ Basements & Concrete has been a trusted partner, assisting countless homeowners like yourself in Greater Philadelphia, New Jersey, and Delaware in resolving crawl space concerns. We understand the complexities of these problems but are motivated to help you overcome them, ensuring a safer and healthier living environment.
Additional Resources