Sump pumps only perform one task: They remove water as necessary to keep your basement dry.
They accomplish this by pumping water out of your basement through discharge pipes, making sure that your basement doesn't flood. Sump pumps, like most equipment, occasionally malfunction.
It's important to be aware of the causes of sump pump failure and how to resolve the problem. If you are not sure, it's crucial to get in touch with the professionals who can assist when this occurs.
Recognizing Causes of Sump Pump Failure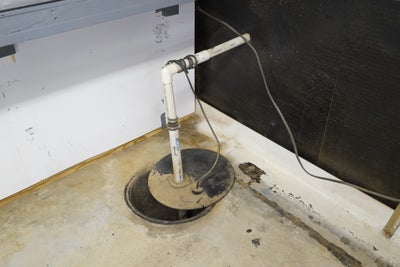 Poorly Designed Sump Pump System
Homeowners occasionally make poor sump pump system decisions. The main reason for this is that they strive to cut costs by not opting for the best product available.
In similar circumstances, the sump pump savings are typically outweighed by the expense of the repairs and the flood damage. Before purchasing a sump pump, be sure to do your research.
The best option is rarely the cheapest, and the best solution isn't usually the most expensive. A sump pump with a battery backup is also helpful for when there is a power outage.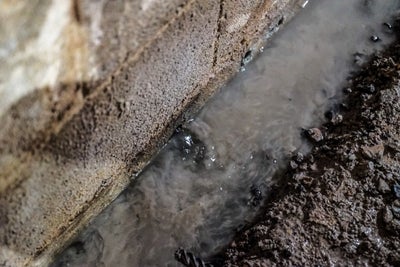 Faulty Drainage System
A sump pump works best when paired with an interior drainage system, and it comprises a larger water management system. The pump has pipes that are used to transport water away from the house.
If you discover leaks into the pump itself, this indicates that a pipe is either leaking or isn't properly aligned. It is best to let the professionals inspect the drainage system and decide whether it needs to be repaired.
It's a fragile system, and you should take care of it according to professional recommendations. If necessary, they will locate the leak's source and make the necessary repairs.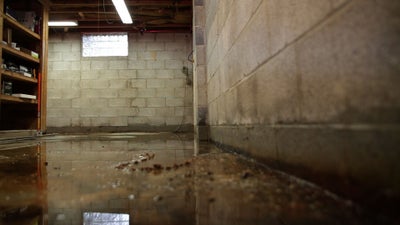 Power Failure
Your sump pump has two different power sources: batteries and electrical outlets. The sump pump won't operate without power.
Storms that cause flooding can also result in power outages that stop the pump from working. On the other hand, batteries might just wear out over time.
It's better to have both choices available at once so that a backup battery-powered sump pump can be used in case of power outages. You must, however, make sure that the batteries are charged.
FAQs
There are a few signs that your basement sump pump is no longer working. If you notice mold growth, increased humidity, and noticeable pest infestations in your basement, you might want to check your sump pump. Additionally, stained concrete where water has seeped in is also an indicator that your sump pump has stopped working.
When a sump pump stops working, the result is flooding in your basement. Even a small amount of water in your basement can cause issues, such as mold growth and high humidity. So, if your sump pumps stops working, it is imperative to resolve the issue as soon as possible.
Like many basement waterproofing devices, many sump pumps can be expected to last around 10 years. However, our basement sump pumps are under warranty, meaning they will be replaced at no cost to you when they do stop functioning.
Get Professional Waterproofing Services from BQ Basements & Concrete
At BQ Basements & Concrete, we are used to the rainy summers and cold, wet winters that can wreak havoc on your home, particularly your basement. You can rest assured knowing that we are familiar with the area, particularly the broad soils on which your home was built.
Our basement waterproofing solutions are intended to permanently safeguard your basement from the negative impacts of water damage, such as mold development and pooling water. Call us today for a free, no-obligation inspection of your entire foundation to identify and remedy any problems.