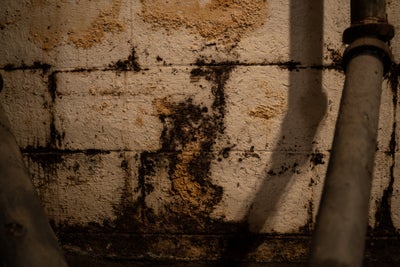 Basement mold is an underestimated problem among homeowners. Yet, this mold can harm your health and the structural integrity of your home.
BQ Basements & Concrete is well-versed in the dangers of basement mold. We offer tailored solutions to detect and prevent mold for healthier homes. Leveraging our basement waterproofing and moisture control proficiency, we deliver practical, all-encompassing solutions.
This page explains how mold forms and grows, highlights its dangers, and stresses the importance of using professional water management tools for prevention. 
What Is Basement Mold? 
Basement mold is a fungus that flourishes in moist, dim settings and sustains itself on organic materials such as wood, cardboard, and specific types of insulation.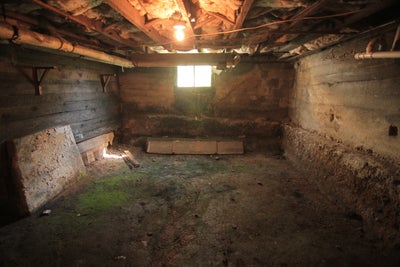 Mold can manifest as a fuzzy or filmy substance in black, brown, green, white, or gray colors. It may also release an unpleasant, musty odor.
The most common basement mold types include:
Alternaria
Cladosporium
Aspergillus
Penicillium
While certain types of mold are non-toxic, others, like black mold, can pose substantial health risks, potentially aggravating symptoms of asthma and allergies.
Additionally, the existence of mold signifies elevated moisture levels, which can gradually deteriorate the structural components of your basement.
Accurate identification and appropriate treatment are imperative, as do-it-yourself solutions often fail to address the underlying issue, resulting in persistent mold problems. 
What Causes Basement Mold? 
Basement mold is a symptom of moisture intrusion.
Three factors contribute to mold growth:
Organic "food" material (wood, paper, cardboard)
Water
Humidity and Condensation
Numerous factors play a role in creating the ideal conditions for mold growth in basements, including:
Everyday activities like washing clothes or cooking can also increase the humidity level in the air, contributing to the problem.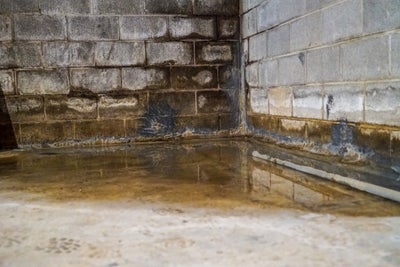 Can You Fix Basement Mold? 
Yes, resolving basement mold requires a holistic approach that addresses the entire home.
Cleaning the affected area with bleach and other chemicals does not address the underlying issue. DIY methods often exacerbate the problem and may pose health risks.
Prevent the recurrence of mold by managing water and moisture throughout your home. Effective treatments begin with the comprehensive implementation of professional basement waterproofing solutions.
How to Fix Basement Mold: The BQ Basements & Concrete Approach 
The most effective way to eliminate basement mold is with professional mold removal, followed with moisture management.
Here's how BQ Basements & Concrete can help: 
Thorough Inspections: Our specialists assess your residence, identify the underlying cause of the mold, and propose tailored repair strategies.
Sealing Cracks and Gaps: In cases where water intrusion is attributed to cracks in walls or floors, we seal these fissures and implement suitable basement or foundation repair solutions.
Install Interior Drainage: Our innovative interior perimeter basement drainage system gathers water seepage from walls, floor, and cove joint.
Connect Drains to a Sump Pump: A robust sump pump positioned in the lowest part of the basement actively pumps out water collected by the perimeter drains.
Control Vapor Intrusion: Our robust and resilient wall vapor barrier inhibits moisture seepage.
Dehumidify the Space: An energy-efficiency dehumidifier maintains relative humidity levels below 55%, essential for preventing mold and enhancing air quality.
Ongoing Maintenance: Basement waterproofing solutions demand ongoing attention and care. We value your home's health and provide annual service and maintenance plans to ensure our repairs continue functioning at the highest level to keep your home safe.
BQ Basements & Concrete provides a unique range of products tailored to address each of these steps. Unlike one-size-fits-all solutions, our products are customized to your specific needs, guaranteeing exceptional and enduring outcomes.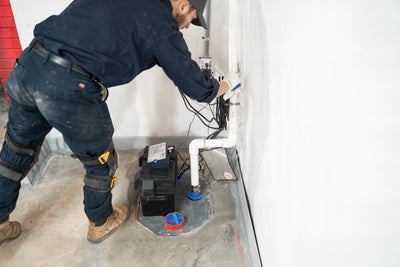 Why Address Basement Mold Now 
Addressing basement mold problems at their first sign is essential to prevent further damage. Here's why:
Quick Growth and Spread: When moisture is present, mold spores can multiply exponentially within 24 to 48 hours.
Health Problems: Extended exposure and delayed treatment can exacerbate health conditions such as asthma and allergies.
Structural Damage: Recurring moisture and mold presence reduces the structural integrity of wood framing over time.
Unpleasant Smells: Musty mold smells and mildew odors are challenging to eliminate.
Diminished Home Value: Mold infestation decreases the value of your property.
You can rely on BQ Basements & Concrete and our exclusive solutions for a complete resolution of these issues. Our products are crafted with your well-being and home in mind, providing advantages that outshine those of standard off-the-shelf solutions. 
Contact BQ Basements & Concrete for Reliable Basement Moisture Solutions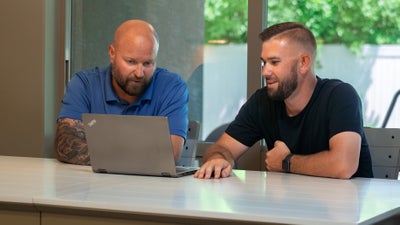 Mold is a significant concern that should never be overlooked. Don't leave the health of your home to chance. Reach out to BQ Basements & Concrete today to address moisture and mold concerns conclusively.
Our certified technicians at BQ Basements & Concrete can assess your basement, pinpoint the source of moisture, and propose a robust plan to ensure mold doesn't reoccur. Serving as the trusted experts in Philadelphia, Delaware, and New Jersey for comprehensive basement waterproofing. Contact us today to arrange your complimentary, no-obligation basement inspection.
FAQs
Look for increased humidity, musty odors, and wall discoloration. Basement mold can appear fuzzy, spotty, or filmy and comes in various colors. It often grows on damp surfaces like walls, wood, and insulation. If you are unsure if your basement has mold or moisture problems, contact BQ Basements & Concrete for a free inspection and basement waterproofing estimate. 
Specific molds, such as black mold, emit toxins that can exacerbate respiratory problems, trigger allergic reactions, and induce flu-like symptoms upon inhalation. Prolonged exposure can further aggravate chronic conditions like asthma. By tackling the root cause of moisture issues through reliable basement waterproofing, you can avert future mold outbreaks.  
DIY remedies tackle surface-level problems, overlooking hidden moisture issues. Seek the expertise of a mold remediation specialist. Contact BQ Basements & Concrete for a complimentary inspection and a thorough moisture management solution.