You, like many homeowners, do not want to find water in your basement.
Water of any kind, whether it's soaking basement walls or completely flooding your basement, is terrifying to find and leads to other problems like mold.
BQ Basements & Concrete can help you minimize water damage by properly waterproofing your basement. A waterproof basement will not only enhance the conditions in your basement, but it will also prevent flooding and the destruction of stored items.
What Causes Basement Water Damage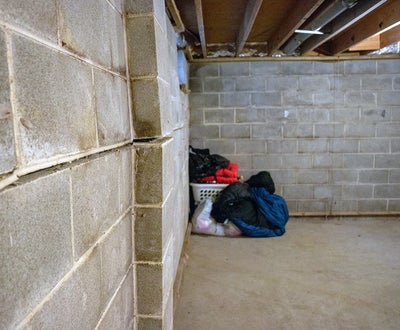 Hydrostatic Pressure
Water is not a light substance. The soil around your home's foundation will expand as it collects moisture, and the weight of the water will press against your foundation. This is known as hydrostatic pressure.
As the hydrostatic pressure against your foundation builds, water will seek any opportunity to enter your basement. Water can seep into porous concrete through fractures in the walls or floors, spaces surrounding pipes, or even through the porous concrete itself. If you have block walls, water may pass through the block and begin to fill the open gaps inside your walls.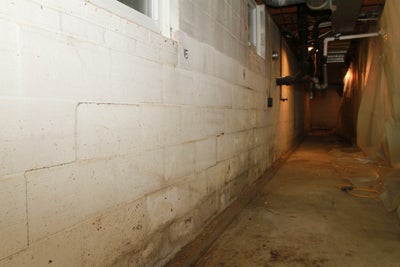 Floor and Wall Cracks
Floor and wall fractures can allow water to seep into your basement in regions with heavy rainfall, such as the Greater Philadelphia area. This water can accumulate and form pools, eventually flooding the rest of your basement.
As a result, personal possessions and timber constructions will be ruined. When the wooden structures are worn down by water damage, this puts your basement and the rest of your foundation at risk of structural failure. If you observe standing water in your basement, look for cracks in your walls or floors that could be the source.
The Clay Bowl Effect
When building your home, construction workers begin by digging a hole in the ground to provide a location for your basement and foundation. The contractor will need to dig a hole a little bit bigger than what your home needs to do this.
Some of the excavated earth is utilized to fill up the area around the foundation's exterior after it has been constructed. The excavation will cause the "backfill" soil to be loose. As a result, a "clay bowl" or artificial water table is created around your home. This causes water to seep into the basement of your house.
Basement Water Damage
FAQ
Many people believe that homeowners' insurance automatically covers water damage to their basements, but this is not typically the case. Fortunately, there are insurance companies that sell separate policies that will cover some instances of flooding and water damage in your basement.
Once water gets inside your basement, there are several steps you should take to effectively clear out the water and dry the space. 
If the water is over the electrical outlets, make sure to turn the power off.
Then, find where the water entered your basement and start clearing the water out. A wet vacuum can help greatly.
Finally, use a dehumidifier to dry out the remaining dampness.
No, water in your basement is never okay. If you have any water in your basement, it can lead to a multitude of problems like mold growth, excessive humidity, and wood rot. The only way to fully prevent water from entering your basement is by having a professional company – like BQ – waterproof your basement.
Get Professional Waterproofing Services from BQ Basements & Concrete
At BQ Basements & Concrete, we are used to rainy summers and cold, wet winters. Consequently, you can be confident that we understand how to manage basement and foundation concerns in homes throughout Philadelphia and the surrounding areas.
Please call us if you have leaking water and other water damage in your basement. We offer free, no-obligation inspections of your complete foundation to establish if the problem is with your basement or foundation.