A damp basement can lead to a host of problems, including efflorescence.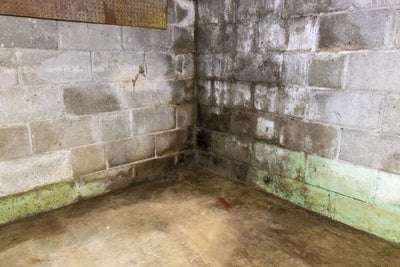 This white substance is often confused with mold. While the two look alike, efflorescence is a powdery residue that can easily be scraped off the walls and is not toxic like many mold species.
However, just because it can be removed, doesn't mean that there isn't a lingering problem. When efflorescence forms on basement walls and floors, it means moisture is present.
BQ Basements & Concrete is familiar with the factors that lead to efflorescence. Our crew is equipped with solutions designed to avoid the formation of this nuisance on your basement's surfaces.
Contact a basement waterproofing specialist if you discover a white powder coating inside your basement walls and floor.
What Causes Efflorescence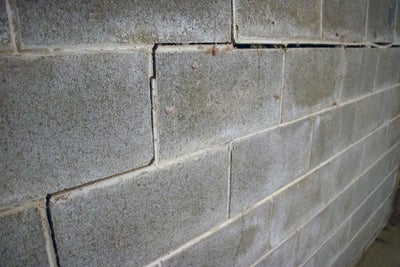 Basement Cracks
In regions that receive frequent rainfall, such as Philadelphia and its surrounding areas, floor and wall cracks allow water to flow into your basement. This water collects in pools, flows over your basement concrete, and causes efflorescence to occur.

As a result, personal belongings and timber structures will be harmed. When the wooden structures are weakened by water damage, your basement, and the rest of your foundation, is at risk of structural failure.

If you find standing water in your basement, search for any cracks in the walls or floors that could be the source.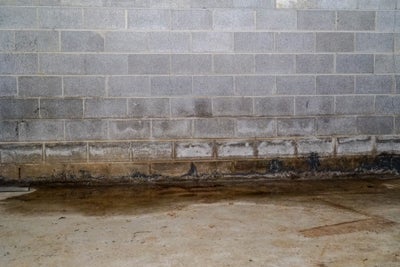 Leaking Walls
Over time, water will start to leak and dribble out as it exceeds the capacity of your concrete walls.

Both salt and water are necessary for efflorescence to form. The salt in the concrete will work as a carrier, moving with the water as it permeates the basement walls and floors of your home. Once the water has reached your basement's interior, it will evaporate, leaving behind salt buildup known as efflorescence.

Eliminating all sources of leaks inside your basement is the first step in preventing the formation of efflorescence.
The Clay Bowl Effect
Builders start by excavating a hole to make room for your foundation. To accomplish this, the contractor will need to dig a hole somewhat larger than the space required by your home.

After the foundation is built, some of the excavated earth is used to fill the space around the perimeter of the foundation. This loose soil, known as "backfill," will be created as a result of the excavation.

This creates a clay basin surrounding your home, which serves as an artificial water table. This can result in water seeping into your basement and causing efflorescence to form.
Efflorescence can be found on virtually any concrete structure, especially the damp walls of your unprotected basement. It flourishes in dark, damp spaces, which makes your basement a prime target.
However, efflorescence can also be found on concrete structures in crawl spaces and other dark spaces constructed of concrete, brick, paving stones, and even stucco.
A dehumidifier does nothing to counteract or reverse the effects of efflorescence on your basement walls. This device will only assist you in drying out the basement air so that moisture does not accumulate and create condensation, mold growth, rust, and other issues.
That is why we recommend utilizing our complete basement waterproofing system, which includes an interior drainage system, sump pump, and dehumidifier. 
While efflorescence itself is not harmful to your health, it does mean your basement is suffering from water damage. So, if you find a white powdery substance on the concrete surfaces in your basement, it's time to contact a professional basement waterproofing company.
Get Professional Waterproofing Services from BQ Basements & Concrete
We're used to rainy summers and frigid, wet winters at BQ Basements & Concrete. As a result, you can trust that we understand how to handle basement and foundation issues in houses throughout Philadelphia and the surrounding areas.
Please contact us if you are experiencing basement concerns such as water intrusion, which causes efflorescence in your home. We provide free, no-obligation inspections of your entire foundation to determine that the issue is with your basement or foundation.