Even if your foundation is sturdy and remarkably robust, damage can still occur. When it comes to a building's foundation, water is one of the biggest causes of damage.
The stability of your home's foundation is crucial to its general well-being. Your foundation is made to support not just the weight of your house but also the weight of the soil surrounding it and withstand wind, rain, heat, and cold.
As a result, your home's structure and security are seriously threatened by standing water around the perimeter and inadequate foundation drainage. 
Causes of Poor Foundation Drainage
The Clay Bowl Effect
Both a cause and a symptom of inadequate drainage surrounding your property is the clay bowl effect. This arises due to the different drainage properties of loose backfill soil and the harder-packed virgin soil outside of the construction zone.
The virgin soil is less absorbent and takes longer to drain because it is more tightly packed than the dirt that was excavated to create a construction lot for your home.
However, the backfill soil is rather loose and absorbent in comparison because it was utilized to fill up the space between the virgin soil and your foundation walls. This loose soil becomes saturated when there is a lot of rain or when the weather warms up.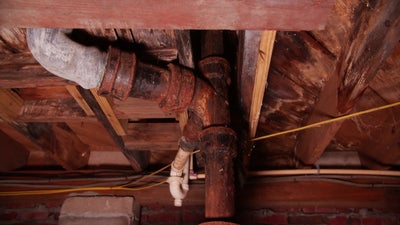 Interior Leaks
Both internal and external water sources have the potential to harm your home. In fact, a large plumbing flood could significantly worsen foundation drainage, especially if it mixes with outside water sources to overwhelm your existing drainage systems.
Any type of pipe damage, including an appliance malfunction or plumbing malfunction, is a type of internal leak. Many issues, like musty smells and mold growth, might arise because of internal leaks.
As a result, they should be attended to right once to avoid extensive foundation saturation and indoor water damage to your property.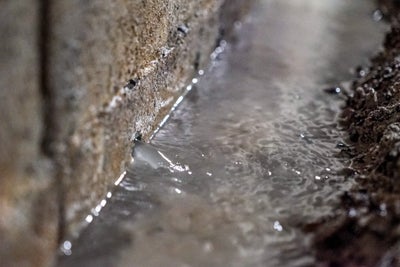 Underground Water Sources
It will be much more difficult to keep your foundation drainage in good condition if there are underground rivers or water sources close to your home.
In these situations, specialized products – such as a basement dehumidifier or sump pump – that can cope with the substantial amount of water in your soil are required. As a result of the weight and pressure of the water, your property's structure is likely to sustain damage.
Most buildings are constructed to withstand problems like soil saturation and expansion, but it rarely works. As a result, a home with inadequate foundation drainage will typically experience multiple problems.
Poor foundation drainage may not seem like a big issue for your house, but it can seriously harm your home.
Poor Foundation Drainage
FAQ
Yes, adding rocks around your home's foundation can help prevent water pooling around your basement, reducing the risk of your basement flooding. That is why rocks are incorporated into so many landscaping styles.
Basements often have drains in the center of their floors, which resemble shower drains. Using a pipe that connects to your neighborhood sewer system or a collecting pit far from your foundation, these drains go beneath the foundation of your house.
Standing water in your basement is never good. If you see standing water around your basement floor drain, it is most likely because there is a clog somewhere.
To clear the clog, you can snake the drain. However, severe clogs may require professional assistance if the clog cannot be reached.
Conclusion: Get Professional Waterproofing Services from BQ Basement & Concrete
At BQ Basements & Concrete, we have grown accustomed to the wet, frigid winters and wet, rainy summers that can cause serious damage to your property, especially your basement. When you work with us, you'll be in the hands of experts with immense familiarity of the area.
Our basement waterproofing solutions are made to guard your basement against the damaging impacts of water damage, such as mold development and water pooling, forever. Contact us today for a free, no-obligation evaluation of your complete foundation to find any problems and fix them.