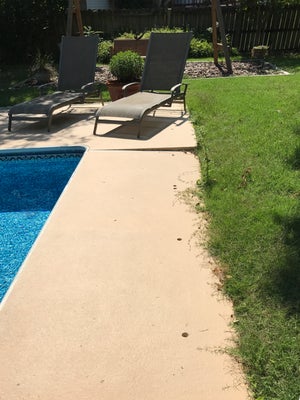 Swimming pools provide a tranquil oasis for relaxation and enjoyable moments with loved ones. However, if the adjacent concrete is compromised, this sanctuary can become dangerous.
Cracked pool decks mar the aesthetic of your residence and present substantial safety risks. BQ Basements & Concrete understands the importance of addressing these concerns promptly, and we're here to help.
Having over 20 years of experience in concrete lifting, our expertise lies in offering sustainable solutions to shield your home from the impact of cracked concrete, guaranteeing its durability and safety.
This page explains why concrete pool decks crack and how BQ Basements & Concrete uses advanced methods like SettleStop™ PolyRenewal™Injection to restore their integrity.
What Is a Cracked Pool Deck? 
Cracks in a pool deck are fissures or splits in the concrete slabs encircling an in-ground swimming pool. These fractures can vary from minor, surface-level cracks to significant breaks that jeopardize the stability of the pool deck.
In addition to making your pool area appear less attractive, these imperfections pose an increased risk of injury. Cracks also allow water to seep in, resulting in additional concrete wear, mold growth, structural instability, and a diminished overall appearance.
Other problem signs that may accompany a cracked pool deck include:
Concrete stains, pitting, and flaking
Cracked concrete driveway
Deteriorated and cracked concrete sidewalk
Cracked concrete patio
Sinking porch
Sinking concrete steps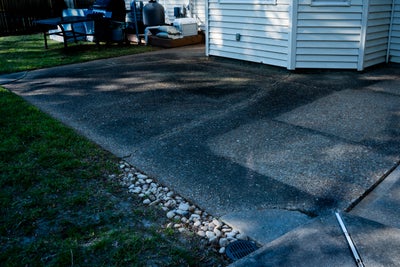 These issues escalate over time, leading to greater hazards and costlier repairs. It's imperative to contact a local concrete lifting expert, such as BQ Basements & Concrete, as soon as you detect these problems.
What Causes a Cracked Pool Deck? 
Various factors contribute to cracked pool decks, such as:
Soil Settlement: The ground beneath the pool deck may settle unevenly over time, resulting in foundation sinking and cracking. This occurs if the soil is not adequately compacted prior to pouring the concrete pool deck.
Soil Erosion: Water runoff from the pool deck, possibly carrying chemicals, can erode the underlying soil, creating voids that contribute to cracking and sinking.
Tree Roots: Aggressive tree root systems beneath the deck can displace the underlying soil and lift sections of concrete.
Heavy Rain/Flooding: Soil oversaturation due to intense rainfall or flooding can lead to compaction or erosion, disrupting the concrete deck's support.
Freeze/Thaw Cycles: Freeze-thaw cycles caused by fluctuating seasonal temperatures in the Philadelphia, New Jersey, and Delaware regions can crack pool decks.
Initial Installation Issues: Mistakes during the concrete pouring process and challenges in the curing procedure can lead to the development of cracks and structural issues.
On occasion, several of these factors lead to the cracking and sinking of a pool deck.
The same soil stability issues that affect pool decks can also impact your home's foundation. These demand prompt attention and expert foundation repair solutions to prevent further deterioration.
Can You Fix a Cracked Pool Deck?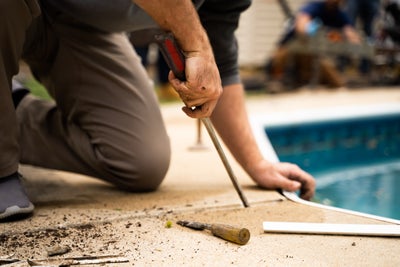 Absolutely! Repairing a cracked pool deck is possible. Yet, the correct solution extends beyond mere patchwork or applying an overlay. DIY fixes and conventional methods like mudjacking can be time-consuming and costly, without effectively targeting the underlying issue.
A comprehensive remedy that includes the entire home is essential for lasting repair. An all-encompassing approach ensures that the fundamental causes are addressed, averting future occurrences and upholding the structural integrity of your property.
At BQ Basements & Concrete, we employ specialized methods to stabilize and elevate sunken and cracked portions of pool decks. Our exclusive SettleStop™ PolyRenewal™ polyurethane foam injection process gently lifts sunken concrete, ensuring long-lasting support.
How to Fix a Cracked Pool Deck 
BQ Basements & Concrete's expert team follows these comprehensive steps to repair your pool deck:
Inspection: Our team conducts a comprehensive pool deck assessment, pinpointing the underlying factors contributing to the concrete damage. We then establish the optimal lifting points and formulate a repair strategy.
Drill Holes: Small, penny-sized openings are carefully drilled into the affected areas of the sunken concrete.
Install Injection Ports: Customized injection ports are placed into each hole, allowing access beneath the slab.
Prepare Foam Mixture: We carefully blend the two proprietary components of our high-density polyurethane foam.
Inject Foam: The foam is systematically injected beneath the concrete through the designated ports.
Foam Expansion and Slab Lifting: The foam swiftly expands underground, filling voids, and solidifying within 15 minutes. This process lifts the concrete slab back into its original position as the foam sets.
Remove Ports: We remove the injection ports and patch the access holes.
Seal Cracks: All cracks and joints are sealed to prevent future water infiltration.
Ongoing Maintenance: Routine maintenance is crucial for maximizing the longevity of your restored pool deck.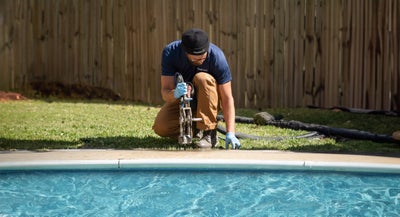 The BQ Basements & Concrete approach treats the visible signs of concrete damage and tackles the underlying causes, ensuring lasting repairs. Our exclusive products are engineered to surpass conventional solutions, providing superior, customized repairs.
Why Repair Pool Deck Cracks?
Promptly addressing pool deck cracks, unevenness, and other damage is essential for several reasons:
Prevent Further Damage: Ignoring concrete cracks can worsen the damage over time. Even minor cracks provide an entry for water, leading to rusting of the steel rebar within the concrete. Promptly addressing concrete cracks at their onset prevents further damage and saves you from additional costs.
Ensure Safety: Cracked and uneven concrete around the pool poses a safety risk. Effective repairs eliminate tripping hazards and potential injuries.
Avoid Costly Repairs: The longer you delay repairing pool deck damage, the more expensive and time-consuming the repairs will be. It's more cost-effective to address minor issues now than to replace the entire deck later.
Enhance Property Value: Cracks and deterioration can diminish the visual appeal of your backyard oasis. Repairs help maintain the aesthetic charm and structural integrity of your property.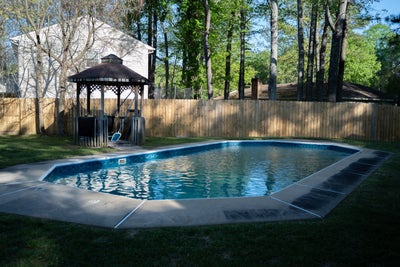 Rely on BQ Basements & Concrete for specialized pool deck repair. Engineered with precision, our proprietary solutions outperform standard industry products.
Contact BQ Basements & Concrete for Reliable Concrete Pool Deck Lifting Solutions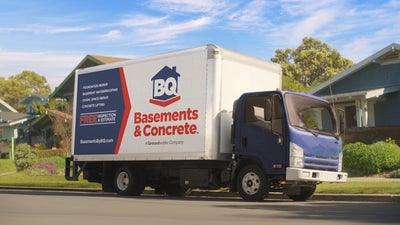 Keep your pool deck from becoming a potential hazard around your home. Safeguard the beauty and safety of your property with BQ Basements & Concrete. Our proficiency in concrete lifting guarantees sustainable solutions for your cracked pool deck concerns. Contact us for a complimentary, no-obligation inspection and price quote.
For over two decades, homeowners across Philadelphia, New Jersey, and Delaware have placed their confidence in BQ for pool deck repair. Our exceptional customer service and innovative PolyRenewal™ repair solution offer lasting protection you can trust.
FAQs
Yes, even small concrete cracks can become serious structural problems if not repaired quickly, which can lead to expensive and time-consuming repairs. Contact BQ Basements & Concrete to learn more about our concrete lifting process and budget-friendly repair options. We offer complimentary inspections, estimates without obligation, and various financing options. 
SettleStop™ PolyRenewal™ is an eco-friendly solution designed to effectively repair concrete without adverse effects on the surrounding environment. It's engineered to remain stable under the concrete and avoid leaching harmful chemicals into the soil. Contact BQ Basements & Concrete today to learn more about our concrete lifting process and to schedule a free inspection. 
BQ Basements & Concrete's concrete lifting process allows your pool to remain filled during the repair. We ensure utmost care to avoid any disruption to your pool or personal belongings. Our process is designed to be minimally invasive and can typically be completed within a few hours, depending on the size and severity of the damage. For more details on our process and to arrange a complimentary inspection, contact BQ Basements & Concrete today.