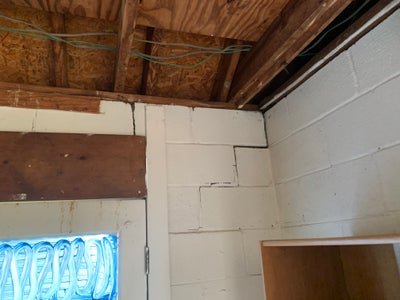 Dealing with foundation settlement demands prompt action to ensure the structural integrity of your home. At BQ Basements & Concrete, we stand by your side, providing reliable foundation repair to ensure your home and family's safety and stability.
We have provided superior foundation repair services since our inception. Our skilled technicians know how to detect indicators of foundation settlement and implement precise remedies that not only secure the foundation but may also improve affected areas.
We aim to equip you with a thorough comprehension of foundation settlement, enabling you to make informed decisions concerning your property.
What Is Foundation Settlement?
Foundation settlement occurs when a building's base gradually sinks into the soil beneath, typically due to inadequate support from the soil. This process may transpire gradually over the years or occur suddenly, triggered by prolonged droughts or heavy rainfall.
As the foundation settles, it can result in fissures in walls, doors and windows becoming difficult to open, and floors becoming uneven. Without intervention, this could lead to severe structural problems.
BQ Basements & Concrete provides various foundation repair techniques, including push piers, helical piers, and slab piers, designed to permanently address settlement issues.
What Causes Foundation Settlement?
Several factors contribute to foundation settlement:
Soil Shrinkage – During drought, soil can undergo dehydration and shrinkage, leading to the sinking of the foundation.
Soil Expansion – Excessive moisture can lead to soil expansion, causing the foundation to rise, followed by sinking as the soil dries out.
Poor Soil Compaction – Inadequate soil compaction before construction can result in the foundation settling as the soil gradually compresses over time.
Soil Erosion – Inadequate drainage or obstructed gutters can worsen soil erosion, compromising the stability of the foundation.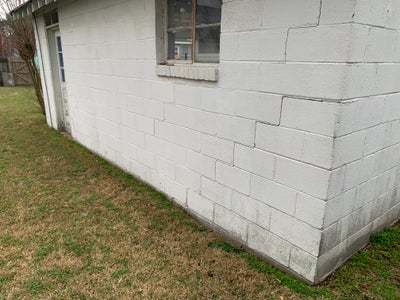 Can Foundation Settlement Be Fixed?
Yes. Foundation settlement can be repaired. We permanently stabilize the foundation by redistributing its weight onto deeper, more stable soil or bedrock.
Most settlement-related issues can be resolved without requiring complete foundation replacement. BQ Basements & Concrete offers efficient and minimally invasive solutions to address this concern.
How to Tackle Foundation Settlement
BQ Basements & Concrete utilizes state-of-the-art foundation repair techniques:
Push Piers – These robust steel piers are driven deep into stable soil and linked to the foundation through brackets.
Helical Piers – These spiral-shaped piers are inserted beneath the foundation to connect with stable soil layers.
Slab Piers – Engineered for reinforcing and potentially lifting concrete slab floors.
Our specialized pier systems secure your foundation and possibly elevate settled areas. We have the expertise to rectify aesthetic damages resulting from foundation settlement.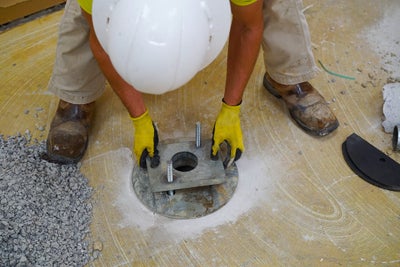 Why Address Foundation Settlement Promptly?
Addressing foundation settlement is crucial for several reasons:
Prevent Further Damage – Allowing the issue to persist may lead to more extensive and costly repairs in the future.
Ensure Safety – Severe settlement problems can result in unstable floors and walls, posing potential risks.
Preserve Property Value – Addressing the issue can help maintain or even enhance the market value of your property.
Enjoy Peace of Mind – Our lasting solutions ensure your home is structurally secure.
The highly skilled BQ Basements & Concrete team is prepared to tackle your foundation settlement challenges. Contact us today to schedule a complimentary inspection and estimate.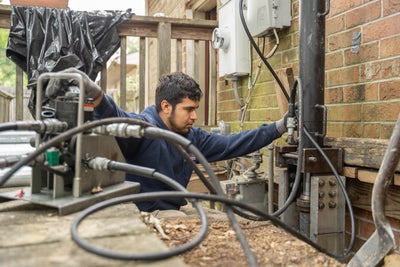 Contact BQ Basements & Concrete for Foundation Settlement Solutions
Contact BQ Basements & Concrete to resolve your foundation settlement problems. Our skilled technicians will diagnose the issues and employ advanced piering techniques for effective solutions. We offer free, no-obligation estimates, so call us to schedule your free inspection to decide the optimal approach for your foundation.
FAQs
Costs vary based on the severity of the issue and the chosen repair method. At BQ Basements & Concrete, we offer free, no-commitment estimates and flexible financing options to accommodate your budget. Contact us to schedule your free inspection and estimate today.  
Uneven foundation settlement occurs due to the following:
Soil shrinkage during dry spells
Soil swelling due to heavy rains or floods
Improper soil compaction during construction
Erosion from poor drainage or blocked gutters
If you suspect your home is experiencing foundation settlement, contact BQ Basements & Concrete for a free inspection and estimate.