Have you noticed any signs around your home that indicate your foundation might be sinking? You may observe doors that stick or drywall cracks throughout your house. Although these symptoms may seem small initially, it's important to address the issue promptly to prevent further damage.
At BQ Basements & Concrete, we specialize in foundation repair,providing long-lasting solutions. Our expertise and top-notch products restore your home's structural integrity and safeguard your most valuable investment.
What Is a Sinking Foundation? 
A sinking foundation occurs when the foundation settles unevenly into the ground. This is known as differential settlement, which happens when the soil cannot uniformly support the structure's weight. Common signs of a sinking foundation include:
Uneven floors
Floor cracks
Cracked exterior bricks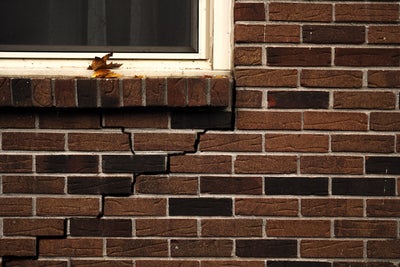 A sinking foundation can cause significant structural damage and pose safety risks if not addressed. It's essential to take action to prevent further issues.
What Causes a Sinking Foundation? 
There are several reasons why a foundation may sink:
Soil expansion: As moisture saturates the soil around your home, it expands. As the soil dries, it contracts, creating empty spaces around and under the foundation.
Poor drainage: Excessive moisture in the soil can cause expansion and contraction, destabilizing the foundation's support over time.
Insufficient compaction: If the soil is not compacted enough, it may sink under the structure's weight.
Clay soils: Clay soil expands when it gets wet and contracts when it dries, exerting pressure on the foundation over time.
Nearby trees: Trees near your home can absorb water from the soil, causing shrinkage and gaps beneath the foundation. In some cases, tree roots may grow into the foundation if they are close enough.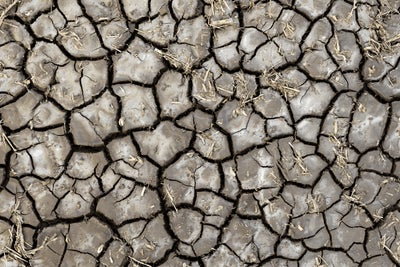 Can You Fix a Sinking Foundation? 
Do you suspect that your home's foundation may be sinking? Don't worry; there are effective methods available to fix it! You can prevent further damage by using proven repair techniques to stabilize and reinforce your foundation.
While do-it-yourself approaches can be a cost-effective solution for many home projects, it's important to note that foundation repair is not one of them. Although patching may provide temporary relief, it may actually make permanent repairs more expensive and invasive.
How BQ Basements & Concrete Repairs Sinking Foundations: 
BQ Basements & Concrete offers professional installation of subsurface foundation piers that reach the bedrock and support your home. These foundation piers effectively transfer the weight of the house below the problematic soils.
BQ Basements & Concrete provides several types of foundation piers to stabilize and potentially lift sinking foundations: 
Push piers: These piers are driven deep into the ground using heavy machinery.
Helical piers: These piers screw into the earth to support your home.
Slab piers: These piers attach beneath sinking concrete slabs.
Remember, it's best to consult professionals for a thorough assessment and expert advice on repairing your sinking foundation.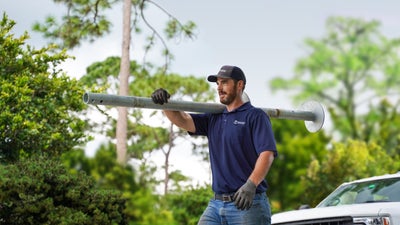 Why Address the Problem Now? 
It's crucial to promptly examine and repair sinking foundations to prevent further costly damage. Here's why you should take action now:
Avoid expensive repairs in the future by preventing further damage
Ensure your home is structurally sound and safe
Stop further settlement and cracking of your home's foundation
Prevent doors and windows from sticking
Make your home more stable and appealing to buyers. 
Contact the friendly experts at BQ Basements & Concrete to schedule a free inspection and to receive an estimate. You'll gain peace of mind knowing that your home's foundation is strong and secure. 
Contact BQ Basements & Concrete for Sinking Foundation Solutions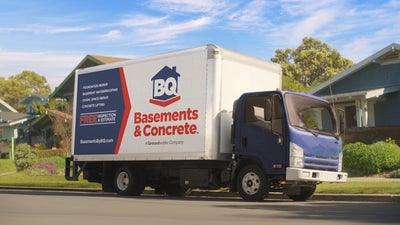 If you have concerns that your home's foundation may be sinking, we're ready to help. Our team of professionals will gladly inspect your foundation and offer recommendations to permanently stabilize your home.
We understand that foundation repairs can be quite overwhelming – it can feel as frustrating as when your car breaks down, but even worse! As homeowners ourselves, we truly empathize with the inconvenience and cost of repairs. That's why we are pleased to provide flexible financing plans to help ease the burden of foundation repair and alleviate financial stress.
With over 25 years of experience, we have acquired the knowledge and expertise to accurately diagnose any foundation problem and offer effective, warranted repairs. Schedule your free inspection and estimate today. 
FAQs
The time it takes to repair a sinking foundation can vary depending on factors like the extent of the damage and the repair method used. However, most foundation repair projects can generally be completed within one or two days. 
Absolutely! In most cases, you can continue to stay in your home during the foundation repair process. 
Typically, homeowner's insurance does not cover foundation repair expenses. However, if the damage is caused by a covered incident, like a burst pipe, your insurance may cover the costs. Contact your insurance provider to gain a complete understanding of your coverages.