Sticking Doors and Windows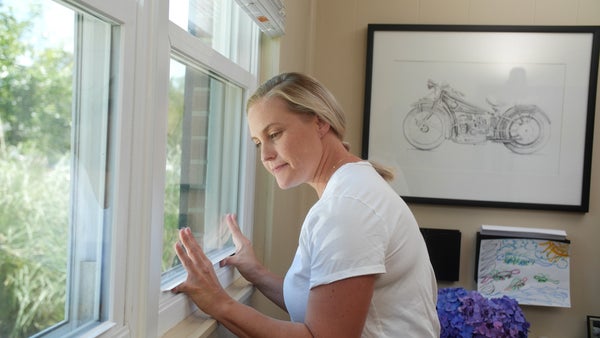 When your doors and windows become hard to operate, it could indicate foundational problems like settling or sagging floors.
With over 25 years of expertise, BQ Basements & Concrete is the foremost foundation repair company serving Pennsylvania, Delaware, and New Jersey. We're dedicated to safeguarding your home from structural hazards.
Contact us today if you're dealing with sticking doors and windows.
What Are Sticking Doors and Windows?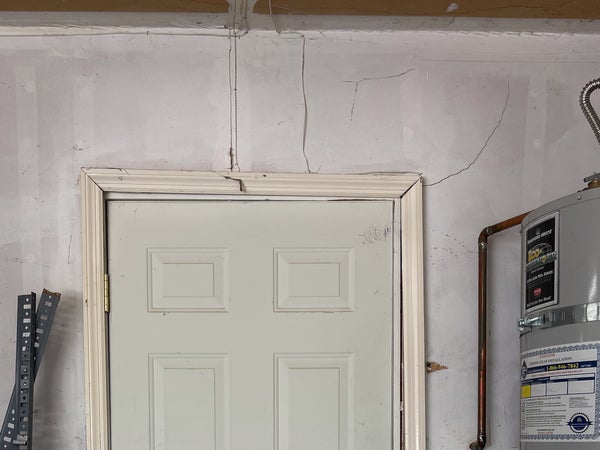 Sticking doors and windows refer to those that are hard or impossible to open and close correctly. They may require extra effort or get jammed halfway. This is often accompanied by doors not fitting snugly into their frames.
These are indicators of structural issues within your home. The frames may be undergoing flexing and bending around the windows and doors. You may even observe cracks in the drywall surrounding them—an alarming sign of potential foundation problems.
What Causes Sticking Doors and Windows? 
There are a few key reasons you may experience sticking doors and windows:
Settling foundations – Uneven settling of foundations can result in uneven floors and shifting interior walls. This can lead to doors and windows becoming stuck in their frames.
Deteriorating crawl space supports – The weakening of crawl space supports, be it from wood rot, over-spanning, or moisture in the crawl space, leads to sagging floors above. This displacement of walls subsequently causes doors and windows to stick.
Water damage – Water seeping into door and window frames can lead to warping and swelling, resulting in sticking.
Common culprits for foundation problems that lead to sticking doors and windows include improper soil compaction, inadequate drainage, and natural soil shifts beneath your home.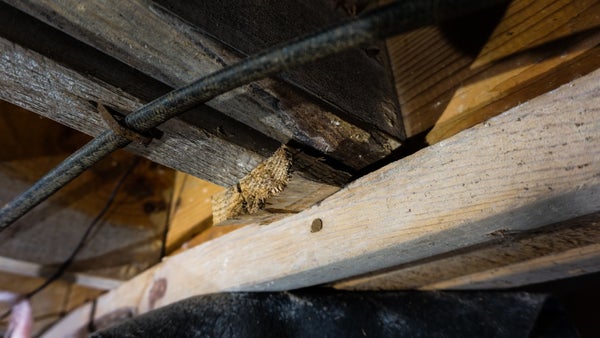 Can You Fix Sticking Doors and Windows? 
Yes, professional foundation repair solutions can rectify the underlying structural issues causing sticking doors and windows.
How BQ Basements & Concrete Fixes Sticking Doors and Windows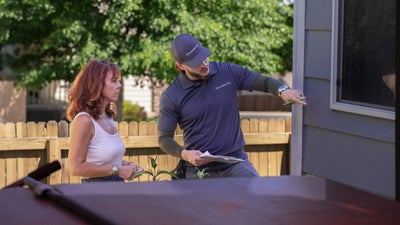 BQ Basements & Concrete has specifically designed products like our IntelliJack™ crawl space support jacks and SettleStop™ helical piers to permanently fix sticking doors, windows, and other symptoms of foundation problems.
Why Address Sticking Doors and Windows Issues Now? 
Promptly addressing sticking doors and windows is crucial because:
If left unattended, the underlying foundation problems will continue to deteriorate.
Sticking and jamming results in window and door frame damage.
Continued foundation settling may lead to significant structural instability.
Ignoring these symptoms can result in more costly repairs in the future.
Surface-level repairs conceal the underlying issue temporarily; over time, the problem will persist, possibly worsening. Continuously masking the problem will result in significant repair costs in the future.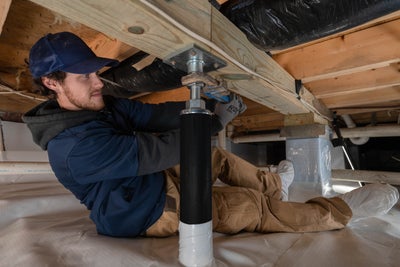 BQ Basements & Concrete provides permanent, professional foundation repair solutions to protect your home, restoring and preventing future door and window issues. Our proprietary products are engineered to stabilize, strengthen, and potentially lift your foundation.
Contact BQ Basements & Concrete for Solutions to Sticking Doors and Windows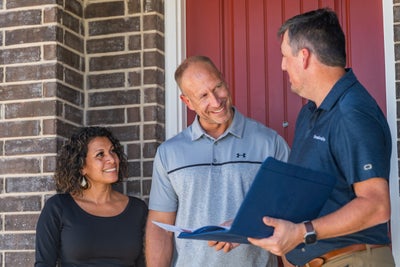 If you're dealing with sticking doors and windows, trust BQ Basements & Concrete for a comprehensive foundation inspection and tailored solutions. Our expert team excels at delivering permanent fixes to eliminate sticking and jamming issues. Contact us today to schedule a free inspection. 
FAQs
Cracks in walls and ceilings, uneven floors, and brick cracking may also indicate foundation issues. 
Elevated humidity may cause minor sticking, but if you're experiencing severe sticking and jamming, it likely points to an underlying structural issue. 
We strongly advise against attempting DIY foundation repairs. In our extensive 25+ years of experience, we have not seen DIY attempts work effectively to address the underlying issues. While fixing sticking doors and windows might appear manageable, addressing the root cause is an entirely different challenge. It necessitates professional evaluation and solutions.