Wall Shearing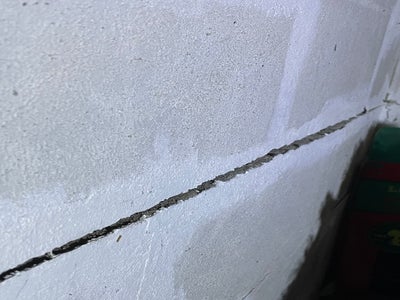 Do your basement walls appear to be moving inward or have visible shifting near the top or bottom?
These symptoms indicate wall shearing, a common problem that could jeopardize your basement's structural integrity and invite water-related complications.
Fortunately, BQ Basements & Concrete simplifies the process of addressing these hurdles. Homeowners throughout Greater Philadelphia, New Jersey, and Delaware have trusted our expertise and quality basement repairs for more than 25 years. We're eager to help you, too.
Our goal is for the information on this page to empower you to make an informed decision regarding wall shearing repair.
Understanding Basement Wall Shearing 
Basement wall shearing occurs when walls undergo horizontal shifting or displacement, usually due to external soil pressure. This phenomenon is chiefly influenced by factors like soil weight, moisture levels, and the soil's expansive qualities.
While shearing doesn't automatically mean your foundation or basement walls are failing, it warrants prompt attention to prevent further deterioration and moisture intrusion. The extent and location of the shearing determine its severity and what repair methods are used.
Our evaluation process examines all forms of shearing so we can recommend the best repairs to meet your basement's needs.
What Causes Wall Shearing?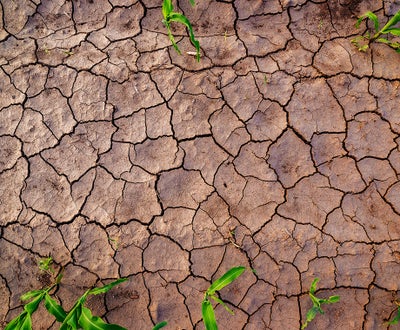 Various factors contribute to wall shearing. Our experts will determine these causes during inspections, enabling homeowners to discern them.
Fluctuating Soil Volume: The soil surrounding your basement experiences volume fluctuations with changes in moisture. As seen here, expansion during wet intervals and contraction during dry spells exert pressure on basement walls, leading to shearing.
Hydrostatic Pressure: Underground water buildup exerts substantial pressure against basement walls following extreme rainfall or snowmelt. This hydrostatic pressure creates optimal conditions for shearing.
Frost Heave: When winter hits, frozen soil moisture results in an upward force known as frost heave. This force presses on basement walls, amplifying the potential for shearing.
Can Basement Wall Shearing Be Fixed? 
Absolutely! Contemporary basement and foundation repair techniques mean you don't need an entire basement overhaul due to wall shearing. With professional guidance, you can reinforce affected areas and preclude further complications.
BQ Basements & Concrete employs an array of reinforcement methods to counteract the recurrence of wall shearing. Our long-lasting solutions ensure a stable, secure, and moisture-free basement.
Our Approach to Addressing Wall Shearing 
Our time-honored process has garnered the trust of numerous homeowners in the region, attributed to our unyielding dedication to detail and efficiency. Here's how we address shearing basement walls:
Comprehensive Evaluation
Our team identifies all instances of wall shearing, noting locations, severity, and patterns. A thorough evaluation aids in pinpointing primary factors like hydrostatic pressure, ground movement, frost heave, or expansive soils.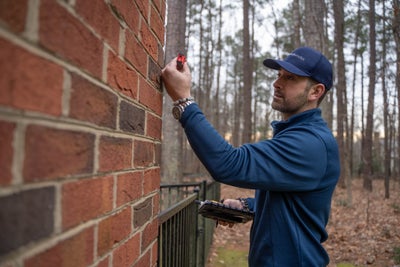 Implement Wall Reinforcement 
We introduce apt reinforcement measures to fortify areas susceptible to shearing, including:
Carbon fiber straps
Channel anchors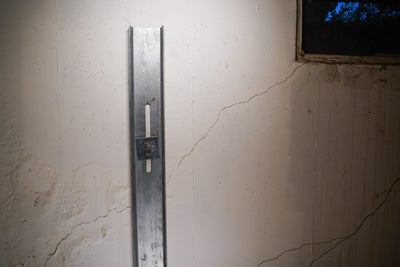 Install Water Management Solutions 
We use various products that make up a comprehensive basement wetproofing system. These products work in tandem to collect and redirect leaking water, as well as prevent excessive humidity levels: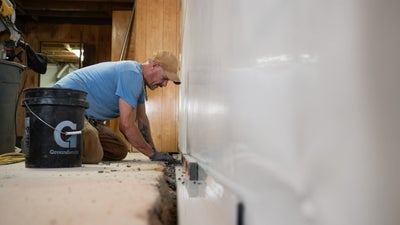 Why Quick Action is Important 
Delayed repairs worsen wall shearing, leading to costly repairs in the long run. Timely intervention ensures:
Prevention of severe structural damage
Diminished risk of soil erosion, leaking basement water, and potential basement mold growth
Mitigation of floor settling or compromised structural support
Avoiding hefty repair bills by tackling widespread damage and related water concerns proactively
By partnering with BQ Basements & Concrete, you're opting for comprehensive, customized solutions that address the root of the problem, reinforcing your basement walls against forthcoming challenges.
Contact BQ Basements & Concrete for Expert Solutions 
If you witness signs of wall shearing in your basement, take prompt action to prevent foundation instability and costly repairs. BQ Basements & Concrete specializes in industry-leading techniques to rectify wall shearing problems and bolster your basement.
Contact us to book your free detailed basement inspection today. Opt for more than a quick fix; address foundation challenges with the team at BQ Basements & Concrete.
FAQs
Common signs of wall shearing include:
Basement wall cracks
Uneven floors
We do not recommend using DIY solutions to fix wall shearing. These repairs are temporary and can be dangerous and costly. Wall shearing requires professional expertise, knowledge, and specialized equipment to accurately diagnose the problem and provide a long-lasting solution. BQ Basements & Concrete's trained professionals have the experience to address these complex issues effectively.
The duration of the repair process depends on factors such as the extent of the damage and the chosen repair method. BQ Basements & Concrete strives to complete repairs efficiently while ensuring high-quality workmanship.